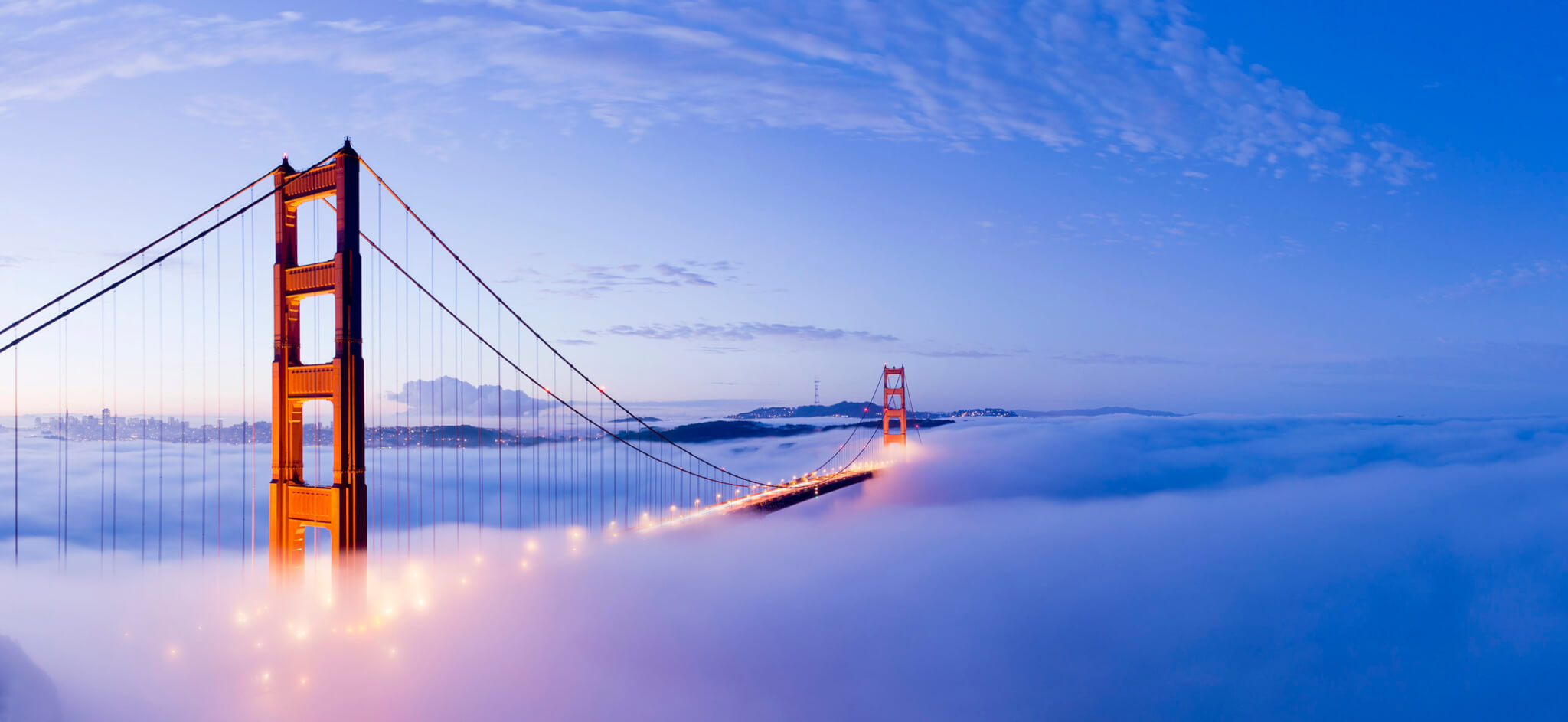 Published February 4, 2020
2050 Today examines what needs to happen today to decarbonize the global economy by mid-century and avoid the worst impacts of climate change.
The last decade has had a mixed legacy for climate change. The earth witnessed its five hottest years on record, global emissions are at an all-time high, and we saw inaction and lack of commitment from governments all around the world. But we did see civil society step up in a big way – a grassroots movement of youth mobilized millions on the issue of climate change, renewable energy finally became cheaper than fossil fuels, and new technology and research have shown us that there are pathways, there are policies, and there are people all around the globe committed to ending the climate crisis.
So how can we make this decade the one of climate action? What is our goal?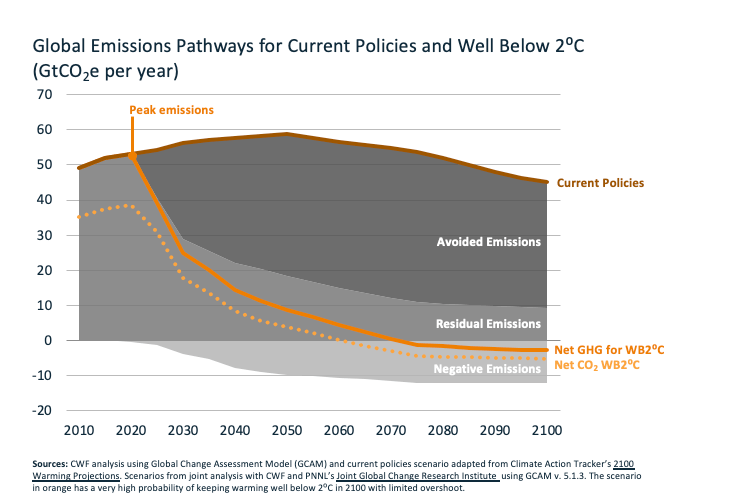 The consensus from global climate scientists and researchers is that we need to see emissions peak as soon as possible and significant emissions reductions by 2030, but then also to drive global carbon emissions down to net-zero by mid-century to ensure the world stays well below a 2°C rise in global temperatures.
And how do we get there?
We have to both accelerate near-term solutions that are ready to be scaled now (think electric vehicles, retiring coal power, shifting public and private capital away from high carbon infrastructure), and also test out and promote emerging strategies and new ideas that will be crucial in the long run. We have to find ways, for instance, to remove 10 gigatons of carbon dioxide per year directly from the atmosphere, so we need to find cost effective and scalable solutions now to be able to meet this removal target by 2050.
This thinking led us to launch 2050 Today, a ClimateWorks initiative that takes a long term planning horizon and seeks to tackle harder to mobilize areas in climate mitigation. Our goal is to bring together a community of experts to develop and test out new strategies, and then to mobilize philanthropy to invest and scale them to the next level.
We kicked off 2050 Today in 2018 with a convening of more than 100 experts from research, philanthropy, academia, industry, and public office. Coming out of this meeting, we progressed in a number of areas:
The Carbon Dioxide Removal (CDR) Fund, which built from five initial seed grants in 2018 to having since raised $27M to advance, finance and advocate for a portfolio of carbon removal approaches ranging from nature-based solutions to tech heavy ones.
We hired a food and agriculture strategist to steer us on the issue of land-use, food consumption and agricultural practices.
With critical input from all our partners, we have also been developing key strategies to electrify freight and shipping and,
We have homed-in on finding pathways to make the aviation sector carbon-neutral.
We are continuing this critical work with the next 2050 Today event to be held in April, 2020. It will bring together and tap into the expertise of NGO partners, scientist and policymakers to test areas of exploration, including:
Sectors that are unlikely to fully electrify but are poised for other kinds of solutions (cement and steel production, long-haul aviation, shipping, offroad equipment, etc.),
Effective theories of change for engaging in high-growth regions and geographies (e.g., Indonesia and Africa),
Pursuing strategies that can catalyze structural transformations of economic and social systems to end the climate crisis.
Below are examples of the key themes we will explore at the event.
Exploring alternatives for heavy industry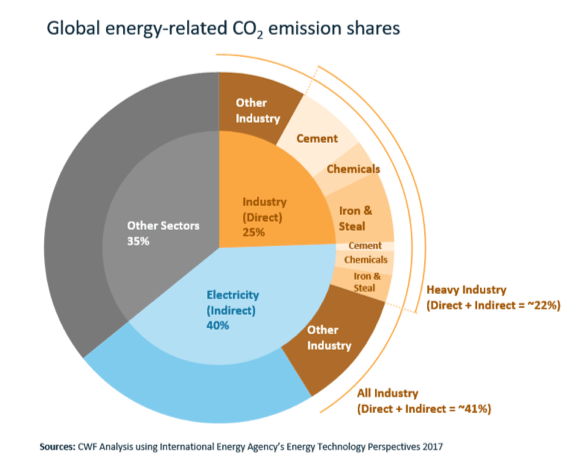 The industrial sector (including steel, cement, chemicals production) generates about forty percent of all energy-related carbon emissions. Like other sectors, industry needs to approach net-zero emissions by mid-century to meet international climate goals. To catalyze this deep decarbonization, we are pursuing strategies like material efficiency, material substitution, and process change. We need to use smaller amounts of higher quality materials, substitute high-emissions materials like cement and steel with lower emissions alternatives like timber, and scale up low- or zero-emissions production processes.  We need policies that will make low-emissions alternatives profitable, like public commitments to buy low-emissions materials, codes and standards, and investments in commercializing new technology.
Pursuing climate mitigation in Africa and South East Asia
Africa and South East Asia are currently fast-growing economies, with rapid population growth. As we look ahead to 2050, these two geographies become increasingly important areas for sustainable development and climate action. New investments into fossil-fuel based energy and other high-carbon infrastructure projects have the potential to accelerate and lock in significant emissions through mid-century. Yet there is also a huge window of opportunity in this decade to support emission reduction efforts in these geographies with the potential to boost economic and/or social development while increasing productivity and reducing poverty, unemployment, and inequality.
Understanding the role of behavior and shifting consumer patterns
Behavioral science has much to teach us about how to make climate strategies more effective. We are beginning to better understand how deep, systemic change really happens, using insights from psychology and cognitive science. This includes grappling with complex questions, such as how to ensure low-carbon consumption changes are positive rather than punitive, and how to scale from individual low-emissions choices to broader societal behavioral changes.
These preliminary themes are a starting point for further exploration, together. There are more questions than answers at this point, reflecting the thorny nature of the challenge ahead. 2050 Today is a collaborative effort to surface key questions about what an expanded planning horizon implies for climate mitigation philanthropy. We recognize the urgency to act boldly and collaboratively today to make net-zero emissions by mid-century a reality.