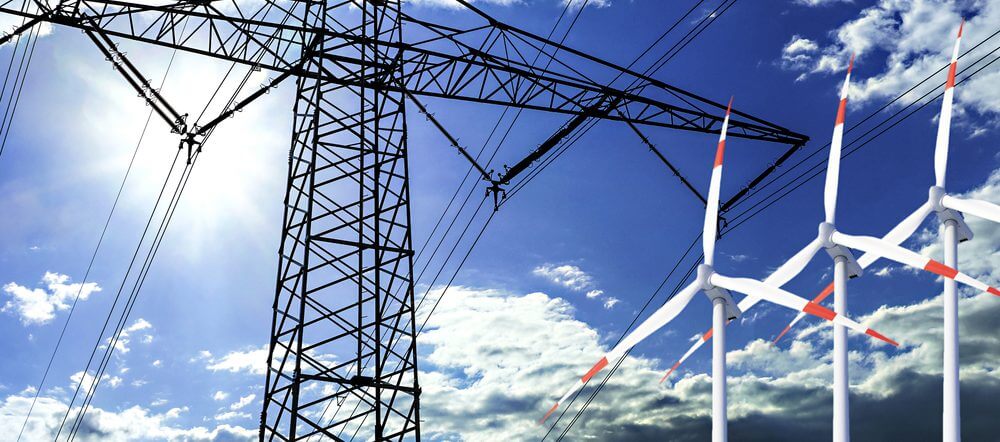 Published November 1, 2017
China's progress toward decarbonization is more important than ever in the wake of the US plan to withdraw from the Paris Agreement. As China, along with US states, cities, and businesses, and the rest of the world forge ahead, we need to accelerate electricity market transformation to power a carbon-free world.
ClimateWorks Foundation recently launched a Chinese-language version of our ClimateWorks Tracker, which analyzes progress toward decarbonization by looking at 130 different indicators—ranging from the share of electricity generated from clean and fossil sources, to vehicle ownership rates, building floor space, and beyond—across China, the EU, India, Mexico, and the US.
In a recent report, we looked at how renewable electricity capacity is being installed at rates previously unimaginable—a huge win in the power sector. This is particularly notable in China, where more than 40 percent of the world's 2016 growth in renewable capacity occurred.
But challenges remain. In China, we see that renewable energy capacity continues to meet or exceed forecasts, while generation of clean power lags behind ­­­­­­projections.
Wind capacity additions in China track expectations…but generation lags behind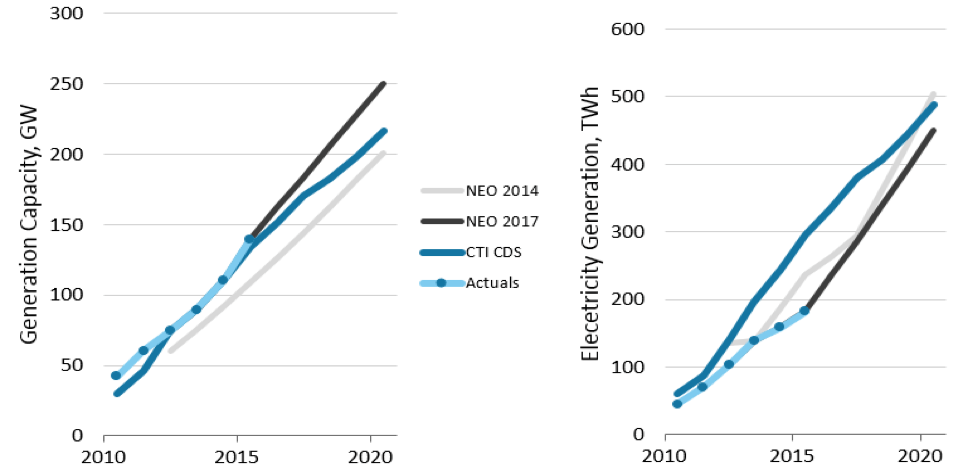 A sizable share of the wind power that China can produce today—upwards of 30 percent in some Chinese provinces—doesn't make it on to the grid, and ends up wasted. This is known as "curtailment."
To better understand the issue, this year ClimateWorks teamed with Bloomberg New Energy Finance (BNEF) to create the just-launched China Renewable Curtailment and Coal Stranded Assets Risk Map, which provides transparency on metrics that are used by central regulators governing China's energy market.
Why is China building wind and solar PV capacity that isn't being used?
The current situation raises important questions–why is China building so much wind and solar PV power capacity but failing, at large margins in some regions, to fully utilize this low carbon generation? Can low-carbon generation be appropriately prioritized over coal-fired power, or will it be economically or institutionally 'stranded'?
We are working closely with our partners at Energy Foundation China to explore ways to promote China's electricity regulation policies and to ensure that more renewable energy gets used. This work aims to:
Support system operators to cut renewable power curtailment to below 5 percent and improve the economics of renewable power;
Reduce power sector pollutants and greenhouse gas emissions; and
Enable the power system to approach least-cost production.
These changes will accelerate the transition toward a reformed power market, which will reward a clean and dynamic power system.
Philanthropy is engaged
ClimateWorks Foundation—through our grantmaking, partnerships, and research—is working with foundations, NGOs, and others that are committed to decarbonizing the power sector. The Carbon Transparency Initiative, for example, helps philanthropies, researchers, and other climate leaders understand the effectiveness of current climate strategies, guide grantmaking, develop new approaches, and monitor progress and emerging challenges.
Contact us for more information as we continue to work with partners around the world to track decarbonization progress, provide actionable insights, and increase collaborative efforts between foundations, NGOs, businesses, policymakers, and others that are working to solve the climate crisis and ensure a prosperous future.