The Biden administration is expected to unveil its updated NDC soon, and the world is watching.
The United States' complicated relationship with the Paris Agreement
Since the adoption of the Paris Agreement in 2015, over 190 countries have ratified the agreement and submitted Nationally Determined Contributions (NDCs) to the U.N., detailing how they plan to reduce their emissions in line with a safe long-term climate. A key aspect of the Paris Agreement has been the nearly universal participation of countries around the world, with one especially notable exception: The U.S., the world's second-largest greenhouse gas emitter, neglected to pursue national-level climate change mitigation actions under the Trump administration and went as far as withdrawing from the Agreement.
Under the leadership of the Biden administration, the United States officially rejoined the Paris Agreement in February. While reversing the previous administration's withdrawal was a much-needed and welcome step, the United States will need to back it up with increased ambition and actions to restore its credibility and breathe new life into the NDC process, which was designed to encourage countries to ratchet up their mitigation ambitions every five years. The Biden administration is expected to unveil its updated NDC soon, and the world is watching.
An opportunity to realign with Paris
What, then, are we looking for in the new NDC? In a word: ambition. Based on a range of recently published analyses and scenarios, a reduction in greenhouse gas emissions ranging from 50% to over 60% by 2030, relative to 2005, would put the U.S. on track to reach net-zero emissions before mid-century and realign itself with the goals of the Paris Agreement. More than 10 recent studies have shown that reductions of at least 50% by 2030 are both possible and desirable, though analysis from the Climate Action Tracker (CAT) estimates that the U.S. must reduce national emissions "by at least 57-63% below 2005 levels by 2030 and provide support to other countries" in order to ensure an equitable pathway to a safe climate. Another coalition of civil society groups, Fair Shares NDC, is calling for 70% emissions reductions domestically by 2030 compared to 2005, paired with large-scale climate finance to help other countries decarbonize. The large range of targets reflects different interpretations of the feasibility and equity of various emissions pathways, given the U.S.' technological capacity and historical contributions to greenhouse gas emissions.
The top-level emissions reduction target is likely to garner the most headlines when the U.S. announces its NDC, but details on how this ambition will manifest across the real economy, from electricity to transport, and forestry to agriculture, is just as important as the headline number. We don't know how much detail will be included in the NDC, but we do know how much action needs to be accelerated in order for the U.S. to transition to a Paris-compatible emissions pathway. Below are a few key examples drawn from the State of Climate Action report we published in November 2020 in partnership with the World Resources Institute, with contributions from the CAT: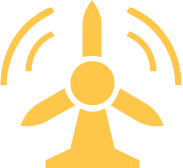 In 2018, the U.S. produced roughly 17% of its electricity from renewable sources. While this percentage is growing, this needs to be a minimum of 50% and approaching much higher values (as much as 95%) by 2030. To achieve this will require accelerating the growth in renewable energy by a factor of approximately 5X per year this decade, which is ambitious and absolutely doable.

Similarly, the U.S. got as much as 29% of its electricity from coal-fired power generation in 2018. By 2030, this needs to be reduced to zero. While this is trending in the right direction (in 2020, initial data estimate that coal was down to approximately 19% of electricity generation), to achieve this target will require coal to decline as a share of electricity generation by around 2.5% per year this decade.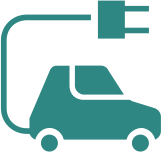 In 2017 in the U.S., electric vehicles made up only 1.1% of new vehicle sales. While this percentage is closer to 2% today, by 2030 this needs to be as much as 95%. To achieve this will require increasing electric vehicles' share of new vehicle sales by approximately 7% per year this decade, in order to ensure electric vehicles make up at least 30% of the total vehicle stock by 2030.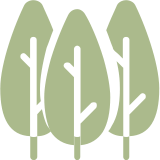 The U.S. needs to simultaneously decrease deforestation while increasing forest coverage. This will require a roughly 4.5X reduction in the rate of deforestation during the 2020s, while more than doubling the rate of gross tree cover gain. Relatedly, the U.S. needs to see emissions from agricultural production decline by 20% by 2030. Achieving this would require emissions reductions of over 100 Mt CO2e by 2030, from a combination of increased agricultural productivity, decreased food waste, and dietary changes.
From ambition to action
The Biden administration recently announced the American Jobs Plan to invest unprecedented sums into clean energy, electric vehicles and public transportation, clean industry, and RD&D. The administration also put forward the Justice40 initiative, with the goal of targeting 40% of overall climate investment benefits toward disadvantaged communities. Both are inextricably tied to the just and equitable achievement of the NDC emission reductions targets.
To be successful, these domestic actions must link with the upcoming NDC's 2030 goals and move key sectors from the development and testing of new technologies, toward expanding deployment, eventually leading to broader systems change across society and the economy. Specific provisions in the American Jobs Plan aim to accelerate transitions already underway (e.g., electricity, cars, buildings), while also directing funding to many other key areas of the economy still in the emergence phase.

Source: State of climate action: Assessing progress toward 2030 and 2050
The U.S. rejoining the Paris Agreement was one step in the right direction. Now, an ambitious U.S. NDC, announced around the time of the upcoming Leaders Summit on Climate, must build on robust legislative and regulatory backing as well as a resolute implementation of the Justice40 commitment, to make these goals a reality and inspire further ambition and action from other countries and leaders.
Looking ahead
Beginning in 2022, the world will come together for the first Global Stocktake as part of the Paris Agreement. ClimateWorks is collaborating with a range of global institutions through the Independent Global Stocktake to prepare for this process and provide input. Demonstrable progress toward deep decarbonization of the U.S. economy will be necessary to convince the world that the U.S. is doing its part to contribute to the goals of the Paris Agreement. We will continue to call for greater detail and ambition in emissions targets and the rates of change needed to achieve them and hope the U.S. can play a leading role in tracking and reporting on progress toward key indicators in the years ahead.
Top-level greenhouse gas targets are important, and we will need to see an acceleration of progress throughout the entire economy. Ultimately, the Biden administration can set the overall direction of the U.S. commitment to fight climate change, but success will depend on the ability to translate that pledge into concrete action by the public and private sectors, civil society, and many other actors. Philanthropy has a vital role to play to accelerate change and ensure that these collective actions to achieve a healthy and thriving planet are successful. ClimateWorks will work with the philanthropic sector to keep pushing for ambition, emphasizing the need for justice and equity, and building accountability, over time.
***
Edit: Some statistics on the necessary sectoral emissions reductions have been updated to better reflect the State of Climate Action report.