The Empowering People Initiative (EPI) is working to advance energy transitions that can support the current and future workforce.
Renewable energy is our future — and there is significant momentum behind efforts to phase out fossil fuel and accelerate energy transitions. Now, the big question is "how?" How do we build a robust worker pipeline to drive the sustainable economies we are building? And how do we ensure communities benefit from these transitions? We start by investing in policies and strategies focused on communities and workers impacted by energy transitions.
In 2021, the announcement of the Just Transition Declaration during COP26 in Glasgow — which included signatories from the United States, Canada, the European Commission, and the United Kingdom — signified a commitment to building pathways for businesses, communities, and workers to transition from carbon-intensive sectors towards a greener and more sustainable global economy. The emergence of Just Energy Transition Partnerships in South Africa, Indonesia, Vietnam, and Senegal looks to mobilize billion-dollar investments for accelerated clean energy transitions in emerging economies. A 2022 report on Skills Development and Inclusivity for Clean Energy Transitions from the International Energy Agency predicts a "paradigm shift" in the energy workforce, with 14 million new jobs created by 2030 and an additional 16 million requiring green skills to operate effectively in the new, clean economy. This shift will reverberate across the workforce value chain, impacting millions of workers who depend on these sectors for their jobs and livelihoods.
In 2022, ClimateWorks Foundation partnered with the Clean Energy Ministerial's Empowering People Initiative (EPI) to address the socio-economic elements of the energy transition — supporting people-centered approaches that advance skills, inclusivity, and effective workforce development as countries continue to develop transition pathways towards renewable energy sources.
To better understand how government, the private sector, labor union groups, youth, philanthropy, nonprofits, and other groups can work together to build and prepare for the emerging workforce that the clean energy transition will bring, I spoke with Laure-Jeanne Davignon, EPI Coordinator, and Dr. Melisande Liu, Partnerships Manager with CEM. Together, they shared about what it takes to advance equitable energy transitions that support current and future workforces.
What drove CEM to create the Empowering People Initiative?
The Clean Energy Ministerial (CEM) is a high-level global forum focused on accelerating equitable clean energy transitions around the world. CEM promotes policies and programs to advance clean energy technology by sharing best practices and diverse experiences. The effort has united the countries responsible for more than 90% of clean energy generation capacity, with innovative programs impacting the power, industrial, transportation, and investment sectors. 
In June 2021, Canada, the United States, and the European Commission launched the Empowering People Initiative (EPI) to highlight the critical socio-economic elements needed to fuel just and equitable transitions. The EPI provides a unique forum for diverse voices and the development, implementation, and scaling of policies and practices in the areas of skills advancement, inclusion, and workforce development for the energy transition. The EPI was created as a horizontal initiative to recognize a scope of work that was underemphasized under the CEM while also building on and complementing existing work streams. 
What are EPI's core intervention areas?
EPI currently focuses on three core intervention areas — the first of which is skills development. By partnering with institutions such as LinkedIn, the International Labour Organization (ILO), the International Energy Agency (IEA), the International Renewable Energy Agency (IRENA), and the Energy Sector Management Assistance Program (ESMAP), EPI seeks to better understand key labor market trends and the skills and training required to ensure the uptake and deployment of low-carbon technologies in this critical decade for tackling climate change. One of these recent knowledge examples includes the collaboration with IEA on the 2022 report "Skills Development and Inclusivity for Clean Energy Transitions."
A second core intervention area involves policy planning and implementation for a green workforce and economy. As a government-led international cooperation initiative, EPI facilitates a policy environment that promotes a more diverse and inclusive energy workforce, develops programs, and ensures that people-related issues such as skills, employment, and workforce are recognized as key pillars and opportunities for the clean energy transition and that workforce pathways adhere to key principles such as inclusion and fairness.
Finally, EPI is focused on preparing the green workforce at local, regional, and national levels. EPI is able to support workforce development planning at these levels by bringing together governments responsible for workforce, employment, and curriculum development, allied industry partners, labor, nonprofit and education groups from around the world, and providing first-hand access to information, networks, best practices and solutions for effective workforce processes.
Can you describe the Integrated Policymaking and Empowering Communications for the Clean Energy Economy and Workforce (IPEC)?
IPEC is a project launched by EPI with funding support from ClimateWorks. It addresses the need for governments and government departments to move beyond working in silos on workforce issues and give them access to specific resources, tools, and communities of practice that enable them to become change agents within their institutions. In doing so, EPI is able to support governments in developing more holistic and integrated policies and programs for workforce preparation and just transition, and in overcoming fragmented approaches across relevant ministries. To date, IPEC has convened more than 400 participants from 100 countries who have responded to the call to accelerate solutions to support just transitions, including strong representation from countries in the Global South. Outcomes of the project's first phase include four live interactive Solution Summits, a compendium of resources, and a toolkit for policymakers, to be released this month.
What are the most significant gaps in the current global energy transition ecosystem?
Today, commitment to tackling climate change is at an all-time high, with a chorus of countries announcing net-zero pledges. Countries will embark on their energy transitions from different starting points, highlighting the importance of ensuring that net-zero pathways are fair, inclusive, and leave no one behind. The energy transition is built on the understanding that there will be major shifts toward existing and early-stage technologies across economies and value chains — and countries will need to ensure that their workforces are prepared to adapt to these changes. These major disruptions need to be considered holistically and carefully coordinated across jurisdictions and government departments to ensure that skills are transferred from the fossil fuel sectors to the renewable sectors.
At the same time, the operating environment can be challenging and co-exists within pre-existing societal and educational frameworks. These include, for example, the much-touted "skills gap," wherein educational systems are not preparing students with skills aligned with employer needs, or workplaces that are not prepared to welcome workers from a range of multicultural and diverse backgrounds.
To implement ambitious clean energy and decarbonization goals, talent must follow, and recruitment, development, and retention of the new and transitioning workforce must be inclusive and accessible. There is a lack of awareness of career opportunities in the clean energy sector in many emerging markets. Even where awareness exists, career and educational pathways are not always clearly defined or accessible, especially for those historically excluded from the workforce, such as women, racialized people, economically underprivileged, and other historically underrepresented groups.
While workforce development programs and policies exist, there continues to be a lack of available data across many economies, coordination between entities, and available resources — finance, funding, and capital — to scale workforce programs and clean energy growth. The lack of comprehensive labor market and other data to inform integrated planning, such as cross-sector policy and program frameworks, can often hinder coordination efforts. Overall, there needs to be more coordination to collaborate and develop the workforce ecosystem and facilitate just transitions. Lastly, for the needs listed above to be met, the streams of international public and private financial resources will need to grow substantially and with dependable regularity.
What does EPI see as critical next steps and lever points to advance equitable clean energy workforce development?
The most acute need is effective coordination by groups like CEM to ensure governments and other enablers are not operating in silos and can share best practices and scale solutions. Many tested best practices and solutions are already out there, but there needs to be more awareness, communications forums, and the visibility and resources to scale.
To match the speed and scale required for clean energy transitions, we must equally scale up and build capacity across the workforce value chain. Better coordination is critical across countries and regional educational, curricular, and accreditation bodies and employers and private sector institutions to facilitate the integration of clean energy and sustainability principles into existing educational and professional development frameworks. Tools and resources for trainers and other interest groups must be readily available and up to current standards.
Widespread outreach targeting youth and transitional workers needs to be prioritized, as they are well-positioned to be 'energy heroes' and can raise awareness about career opportunities and provide information about diverse career pathways into the industry. Climate and energy policies and programs developed at the local, regional, and national levels must integrate meaningful provisions for workforce development and just transitions. Finally, to ensure equitable clean energy transitions, access to resources and funding are necessary at the local community level to remove barriers to entry into the workforce.
Where does philanthropy have the most impact on facilitating a global just energy transition?
Philanthropy is invaluable when it can be flexible and responsive in ways that help advance innovation and create opportunities for people and communities, including youth and historically underprivileged groups, during the energy transitions. It can help develop tested solutions ripe for scaling through other funding streams. Specific areas in which we see philanthropy significantly impacting the just transition are efforts to leverage established community organizations to provide new pathways into clean energy careers and support coordinating entities with the networks and expertise to scale solutions across regions or markets.
What are some other priority initiatives CEM is working on this year?
Governments are vital in setting the strategic and decisive directions for the whole-of-society clean energy transitions, but they cannot drive them alone. Key allied interest groups, including employers, education and training providers, local government and community organizations, and funders and program implementers such as foundations and utilities, all play a critical role in an equitable transition. EPI proposes to build on our success with the IPEC effort to host convenings and produce resources for these audiences focused on building healthy networks to scale solutions, improving processes for recruitment, training and education, and job placement, as well as building market demand for clean energy transitions.
We are also building our community of membership to ensure diverse representation and a focus on supporting countries and communities that are disproportionately suffering from the impacts of climate change.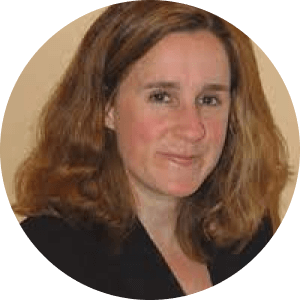 Laure-Jeanne Davignon, Coordinator for the Empowering People Initiative, has spent over two decades in workforce development, most recently as a Vice President managing oversight and strategic direction for a national clean energy workforce program in the United States. She lives in the State of New York and powers her home through one of the State's first community solar projects.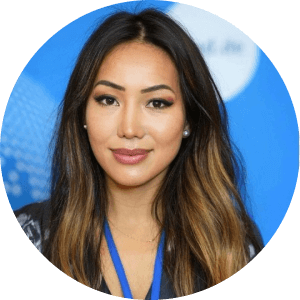 Dr. Melisande Liu, Partnerships Manager, joined the Secretariat of the Clean Energy Ministerial (CEM) in February 2021. Her portfolio includes the coordination of CEM workstreams on long-term energy scenarios, green skills and workforce, global and regional energy interconnection, and investment and finance, as well as country engagement with Brazil, Chile, China, Germany, Mexico, Portugal, Spain, and the United Arab Emirates.