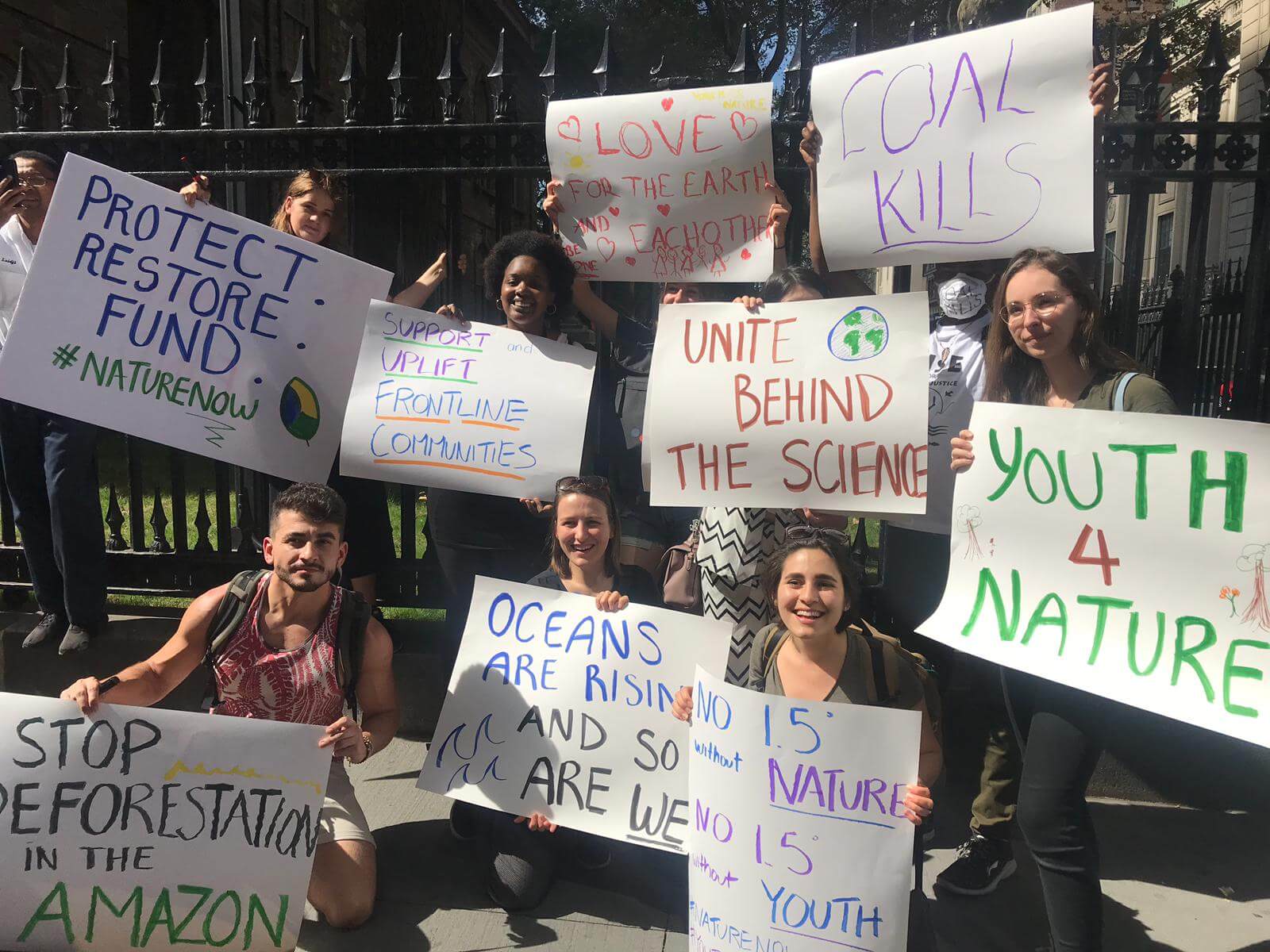 Published December 8, 2020
Youth4Nature is a grantee of our Carbon Dioxide Removal (CDR) Program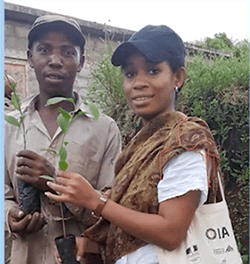 Lydia Halidi, 27, is a resident of Comoros, a country of several small islands off the coast in East Africa. She is working with local communities on mangrove reforestation and leading an awareness campaign on the impacts of deforestation and climate change.
On the other side of the Atlantic, Danilo Ignacio de Urzedo is working with Indigenous and rural communities in the Brazilian Amazon and Cerrado to promote ecological restoration, such as regrowing native plant species that can not only restore the Amazon rainforest, but also generate income for the local communities.
These are just two of over 90 stories young people from around the world have shared with Youth4Nature (Y4N), an organization run by and for youth in order to educate, empower, and mobilize their peers to advocate for ambitious, science-backed, justice-centered, and nature-based solutions to the climate and ecological crisis.
"I was tired of trying to make the issue fluffy and nice to engage people with, when really it is a crisis, and we need to engage with it like it is a crisis. I saw that here in Youth4Nature, and wanted to be part of it," said Rachel Boere, Y4N's Communications Director.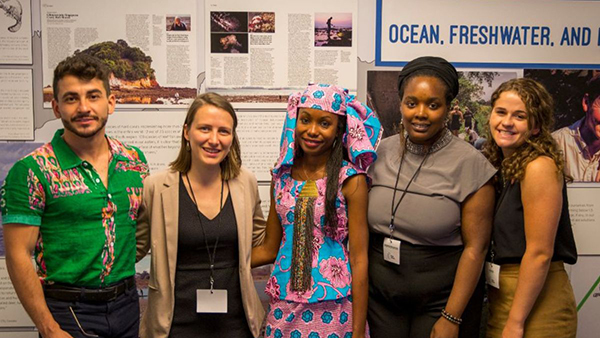 Since launching in May 2019, the organization has built a robust network of youth leaders for nature and climate through knowledge-sharing, storytelling, and capacity-building activities. It actively works to connect young people to decision-makers and experts at the intersection of the climate and nature movements. For instance, the group sent two global youth delegations to the 2019 U.N. Climate Action Summit in New York, and to the 2019 U.N. Climate Conference in Madrid, where they organized several workshops, participated in over 30 panel discussions, and delivered a three-day rotating storytelling exhibition. They also held bilateral meetings with decision-makers including officials from Mexico, Panama, Costa Rica, Nigeria, Kenya, the United Kingdom, the Netherlands, and Canada, where they pushed to amplify and create more space for the voices of young professionals with hands-on experience fighting the climate crisis.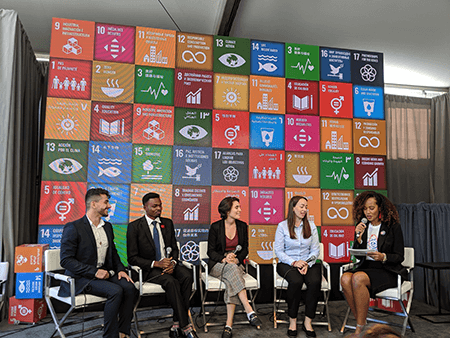 "Storytelling is a tool that not only helps to elevate the voices of young people, but serves as a platform to help collect and understand the learnings, the issues, and the actions that need to happen on the ground," said Emily Bohobo N'Dombaxe Dola, the Storytelling Director at Y4N.
They are also pivoting their mission and work to be more justice centered.
"There's glaring inequality on whose knowledge counts, whose voices count, who gets the seat at the decision-making table. It's mostly global north-dominated, and within that too, more middle class and privileged backgrounds. In our next phase, we are building solidarity with Indigenous youth, hosting webinars, and doing other outreach with them and other communities that are suffering the impacts of climate change now," said N'Dombaxe Dola.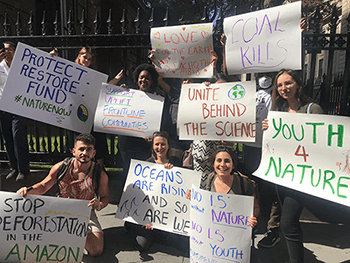 With a capacity-building grant from the ClimateWorks Foundation in partnership with the Climate and Land Use Alliance, the organization is among other things, expanding its capacity to reach youth from all over the world by hiring regional directors.
"I'm really proud to support Y4N in their efforts to center climate, nature, and justice issues. I saw Marina (Y4N founder) speak at the New York Climate Week last year, and was completely inspired by her. We definitely need more youth voice and expertise in the nature and climate movements," said Tracy Johns, Program Officer, Climate and Land Use Alliance.
The one-year grant from the ClimateWorks Carbon Dioxide Removal program will support Y4N to launch region-specific engagement strategies, a knowledge-sharing and capacity-building webinar campaign, and grow the organization's network and presence as a resource hub for youth around the world on nature-based solutions. They have also just launched their new Storytelling Campaign, #YourStoryOurFuture, which is amplifying the urgent messages, community-centred action, and solution-oriented work that youth are leading for nature, biodiversity and climate. In the year ahead, they hope to source a story from every country in the world.
We are very excited to see the organization grow and enable more youth voice and youth action for nature and climate!