All Resources
Monica Araya Appointed Distinguished Fellow at ClimateWorks Foundation
Electric mobility veteran champion will support ClimateWorks' global campaign to accelerate the shift to 100% zero-emissions road transport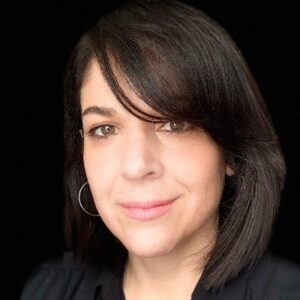 SAN FRANCISCO — ClimateWorks Foundation, a leading global platform for climate philanthropy, today announced that renowned electric mobility expert and advocate Monica Araya has been appointed a ClimateWorks Distinguished Fellow. In this role, she will partner with ClimateWorks Transportation team to share her e-mobility and advocacy expertise to help advance the organization's transportation strategy. Araya is a leading voice for global electrification, serving as a key advisor to the UK Presidency's clean transport campaign in the run-up to COP26 and the transport lead for the Climate Champions' Race To Zero campaign.
"Monica Araya brings a wealth of experience championing local and global electric mobility strategies, working collaboratively with leaders in government, business, advocacy, and philanthropy," said Charlotte Pera, president and CEO of ClimateWorks Foundation. "We are delighted that Monica will be joining ClimateWorks as a distinguished fellow to supercharge the shift to zero-emissions road transportation."
Araya is a strong advocate of engaging the public in the e-mobility debates to build broad support for decarbonization, exemplified through her media presence and as a frequent speaker in public forums. In a recent engagement reaching 25 million viewers, Araya presented the TED talk about "detoxing" transportation at the launch of the TED Climate Countdown. Araya's expertise spans both local and global decarbonization efforts across Europe, Latin America and the U.S.
"I am excited to work with the ClimateWorks Transportation team at a pivotal time for electric mobility," said Araya. "Together, with the Foundation's network of global partners, we can seize the momentum of ever-improving economics for zero-emission transportation technologies and the world's renewed commitment to the Paris Agreement and stronger climate action. Together, we can prioritize clean road transportation at COP26 and make 2021 a "super year" in the race to zero-emissions mobility."
Araya's exceptional leadership has gained wide recognition, as she was the first Latin American woman selected for the inaugural all-female expedition to Antarctica as part of Homeward Bound, a global initiative to new models of leadership, and named "Crusader of the Year 2019" by the Costa Rica-USA (CRUSA) Foundation for her role in advancing electric mobility. In addition to her work with the COP Champions team, Araya is a member of the Steering Committee of the 2050 Pathways Platform, WEF's Council on Urban Mobility Transitions, and leads the Transport working group at the International Climate Politics Hub.
The ClimateWorks Transportation Program advances a sustainable, affordable, and low-carbon mobility system for people and goods movement. The program supports the transition to cleaner and more efficient, zero-emission vehicle and fuel technologies, and for increasing efficient transportation choices, by working with NGOs, academia, business, policymakers, consumers, and other stakeholders to advance sound policy, innovation, and investment.
About ClimateWorks Foundation
ClimateWorks Foundation is a global platform for philanthropy to innovate and accelerate climate solutions that scale. We deliver global programs and services that equip philanthropy with knowledge, networks, and solutions to drive climate progress. Since 2008, ClimateWorks has granted over $1 billion to more than 500 grantees in over 50 countries.
Published January 13, 2021
Media Contact