When ClimateWorks Foundation was founded in 2008, climate philanthropy was still a nascent field and our establishment represented a major development in both funding and infrastructure. Today, the climate philanthropy ecosystem has grown dramatically and ClimateWorks is evolving in order to meet the needs of our community.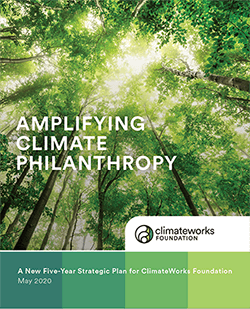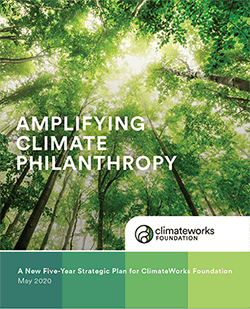 As the world enters a decisive decade in the fight against the climate crisis, our new five-year strategic plan will guide us as we work to amplify the power of a climate philanthropy community that is larger, more coordinated, more international, and growing faster than ever.
From a new vision and mission statement to a refined set of Global Programs and Global Services, we have sharpened our offerings to help drive the world toward meeting international climate goals.
Read our new five-year strategic plan to find out how we are working to secure a planet that is a thriving home for all living beings for generations to come.
Published May 18, 2020
Downloads