All Resources
Foundation funding for climate change mitigation: Europe spotlight
The landscape of philanthropic giving is complex and growing. In 2020, global philanthropic giving in all its forms topped €660 billion ($750 billion), the highest amount ever.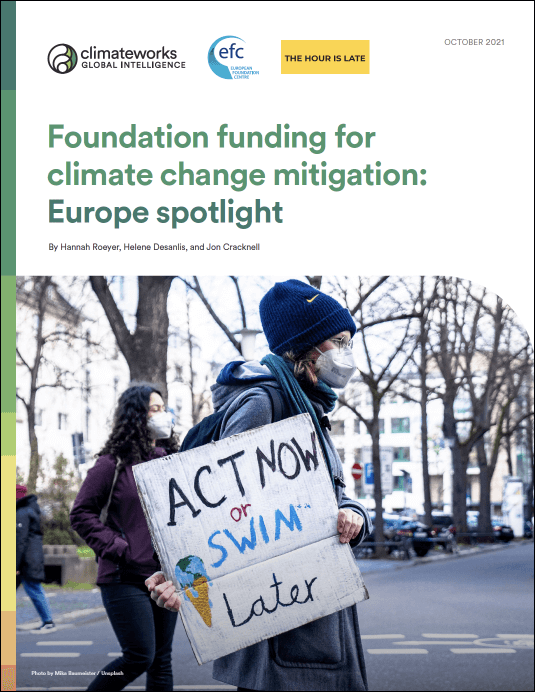 Despite this welcome growth, European foundations are still allocating less than 2% of their total giving to work preventing climate change. This is particularly alarming given that Europe plays an important role as a global laboratory for climate policy and technology innovation.
In this report, we provide the most comprehensive analysis ever published on philanthropic climate change mitigation funding in and from Europe. It provides detailed analysis of European foundation funding for climate change mitigation in 2016, 2018, and 2020, with a particular focus on the largest foundation funders. We examine funding flows into and within Europe as well as funding from European donors for work around the rest of the world, providing a comprehensive view of the continent's key role in the climate philanthropy ecosystem.
The funding trends analyzed in this report will enable:
Foundations to make improved data-driven decisions about future investments;
Civil society organizations to better understand where funding is going; and
Policymakers to arm themselves with data about gaps in public funding that the philanthropic sector might be filling, or what it may be missing.
Learn more
Contact us to find out more about ClimateWorks Foundation's data on philanthropic funding for climate change mitigation.
Published October 12, 2021
Downloads
Authors