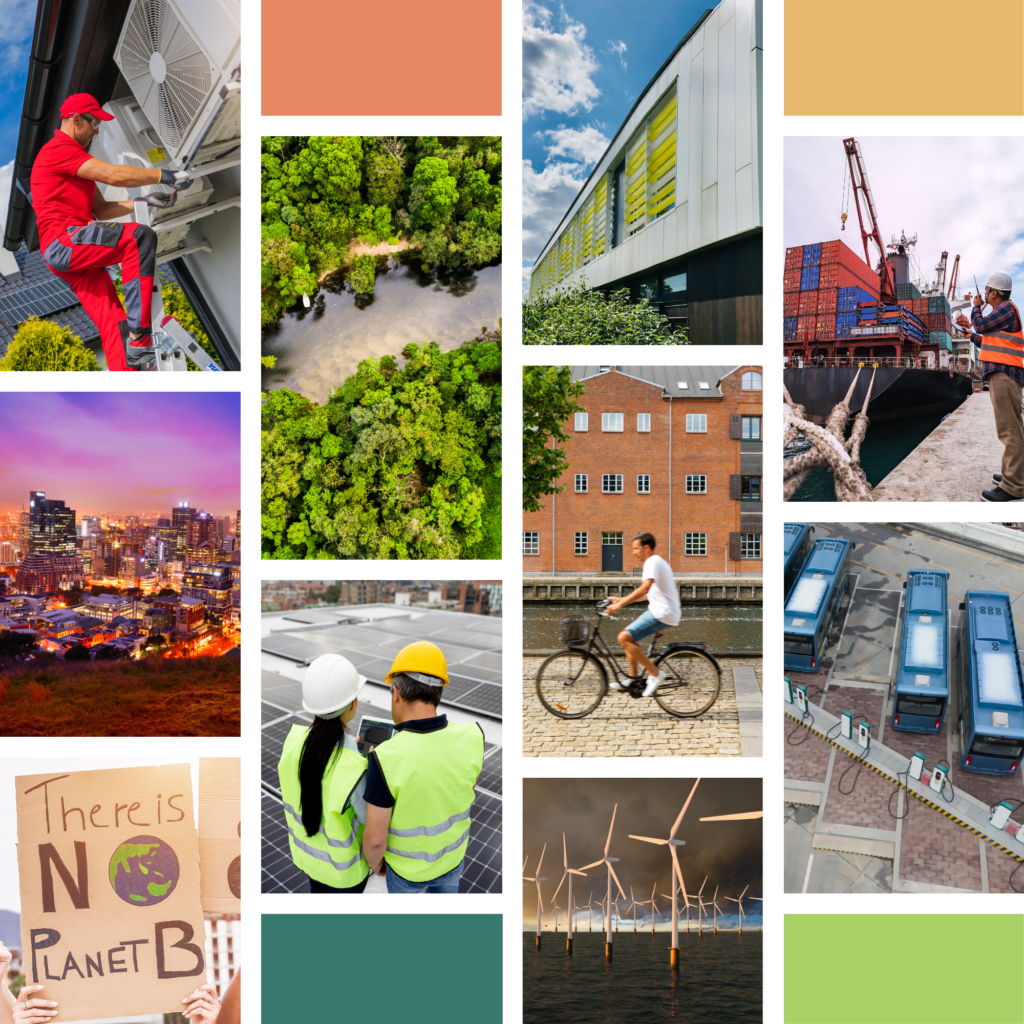 Funding trends 2023: Climate change mitigation philanthropy
Funding trends 2023: Climate change mitigation philanthropy
Last year, philanthropic funding to climate change mitigation experienced a slowdown in growth — even as climate impacts continued to intensify.
Download Report
Our fourth annual report on funding trends in climate change mitigation philanthropy covers eight years of funding data from 2015 to 2022.
In 2022, the amount of philanthropic funding for climate change mitigation remained essentially unchanged from the previous year — a slowdown from the consistent growth we saw in 2019, 2020, and 2021. Climate giving showed some resilience in 2022 despite challenging global economic conditions, but ultimately fell short of the scale needed to address the crisis. In this decisive moment for the planet, philanthropy must rapidly raise its ambition for advancing transformative climate solutions — in partnership with a wider range of communities, movements, and organizations — and move more funds faster to the places that need them most.
Watch to learn more about the key findings of the report
Five spotlights from this year's report:
Africa
Between 2018 and 2022, foundation funding to mitigate climate change in Africa more than tripled, yet still represents only 6% of foundation funding for climate in 2022.
Maritime shipping
From 2018 to 2022, foundation giving to the sector more than tripled, reaching $16 million in 2022.
Built environment
Funding grew from $65 million in 2018 to $155 million in 2022, increasing by almost 20% between 2021 and 2022 alone.
Corporate accountability
Funding has steadily increased in recent years, with a particularly large increase of 130% in 2021.
Minerals for the energy transition
This area has seen increased philanthropic engagement as the clean energy transition drives new demand for minerals used in EVs, solar panels, wind turbines, and more.
What climate philanthropy leaders are saying:
"This report should be a wake-up call for philanthropy. The intensifying climate crisis demands greater ambition, scale, and urgency to safeguard lives. There has been meaningful climate progress, but maintaining the status quo is not enough, and that includes philanthropy. Now is the moment for philanthropy to move more funds, faster, to the places that need them, and work with a wider range of partners from government, to business, to civil society and communities, to advance transformative and equitable climate solutions. "
"Collaboration is the heartbeat of effective climate solutions that amplify impact and transcend individual efforts. Philanthropic efforts are critical to driving ambitious collective climate action in pivotal sectors to create massive benefits for people and the planet. Quickly mitigating methane would be like hitting the emergency break on global warming. Methane is the quickest way to decrease the temperature to buy time to address other dangerous pollutants."
"There is a persistent disconnect between the disproportionate impacts of climate change in Africa and the lack of sufficient philanthropic investments to advance climate-positive development on the continent. Philanthropic capital is essential because it can spark rapid investment, strong partnerships, and place-based solutions to unlock new opportunities for development and help transform African economies at a systems level, creating real benefits for the people and communities being impacted by climate change."
"The broader economic trends that slowed overall philanthropic giving last year – decrease in global growth, inflation, declining stock market performances – also impacted foundation giving. Despite these challenges, foundation giving grew in 2022, albeit at a much slower rate than previously. The fluctuations from year to year also show why multi-year grants are so important. They provide stable support to the field, especially when times get tough. "
About ClimateWorks Global Intelligence
In partnership with a global network of grantees, funders, and researchers, ClimateWorks Global Intelligence provides insights to help funders build and execute transformative climate strategies.