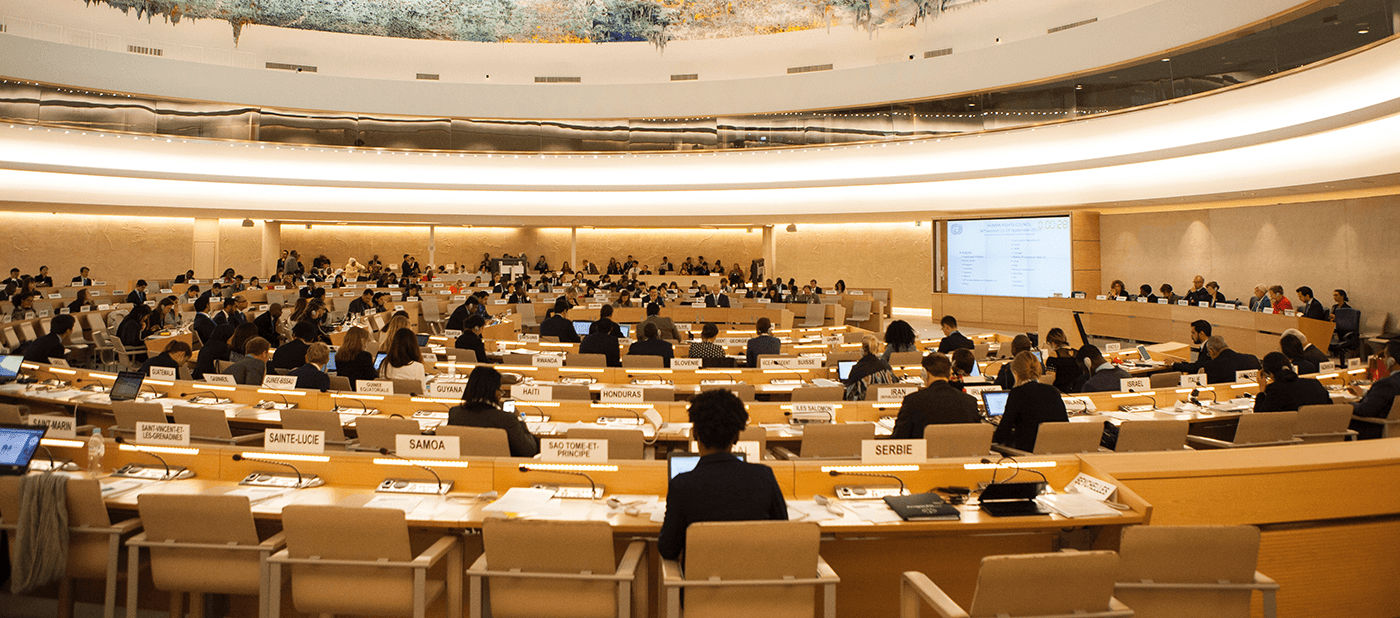 Published December 14, 2020
On Paris Agreement's fifth anniversary, we wanted to take a moment to reflect on the most notable climate achievements under the agreement to date, as well as important areas of focus for the next five years.
Five years ago this month, a landmark global agreement was reached to combat climate change. The Paris goals, which aim to limit the global temperature increase to 1.5 degrees Celsius, are fundamental to maintaining human welfare. Already, we are becoming too familiar with the impacts of a changing climate — increased wildfires, melting glaciers, an ever-growing number of record-breaking weather events, and so forth. 
Perhaps the most exciting takeaway from the last five years is that the global transition to a low carbon future is underway. The Paris Agreement set the foundation for countries to channel climate action in a coordinated way to maximize benefits for the health of people and the planet. But more needs to be done, and faster. The 2020s is the decisive decade for climate action and all efforts need to be greatly accelerated to put us on a path to achieve the Paris goals. 
Another bright spot is the forthcoming re-engagement from the United States. The absence of leadership from the U.S. over the last four years was a significant setback but we're optimistic about the action that will come under President-elect Biden's administration. Certainly, the outcome of the Senate runoff elections in January will have a big influence on the pace of U.S. climate activity. 
Here are notable achievements from the first five years of the Paris Agreement and key opportunities for further action:
Net-zero emissions moved from concept to commonplace 
In 2015, net zero emissions targets were a concept. At the time, no country had committed to achieving net-zero greenhouse gas emissions by 2050. Today, not only is it a reality, it is commonplace. Nearly all the G7 countries and the G20 members have net-zero targets, including Canada, France, Germany, Italy, Japan, the United Kingdom, Argentina, Mexico, Japan, Canada, Republic of Korea, China, and the EU. However, the U.S. stands out for not having yet made a net-zero commitment. 
In addition to the U.S. making its anticipated net-zero commitment, generally, the timelines for all commitments need to be ramped up. Additionally, we need more accountability and transparency by countries as they work to achieve their commitments.
Stronger climate plans from 151 countries and counting
Many countries have confirmed their intent to submit stronger climate plans by the end of this year. These plans, referred to as NDCs, can serve as templates for economic stimulus packages, guiding investments in the jobs, businesses, and clean air of the future. So far, a majority of these commitments have come from the more climate-vulnerable countries, such as the Marshall Islands, Jamaica, and Rwanda. Countries that emit large amounts of GHGs need to join these leaders and commit to stronger climate plans too.
Financing the climate transition
Having global financial systems aligned to support the low carbon economy transition is critical and important progress has been made. In the private sector, leading investors are now acknowledging climate change and climate policy. From the public sector, 150 national climate investment plans worth more than $25 trillion are expected in 2021.
Covid-related stimulus is a significant opportunity to align economic recovery with climate action to concurrently drive GDP growth and emissions reductions. Additionally, the divestment of fossil fuels must accelerate.
Exponential growth of renewable energy
The use of renewable sources of power has steadily grown since 2015 and renewables continue to displace fossil fuels. Renewable sources of power accounted for 26% of global electricity generated in 2015. According to the International Energy Agency (IEA), renewables are poised for record expansion in 2021, with almost 218 GW becoming operational – a 10% increase from 2020. 
Renewable electricity net capacity additions by technology, main and accelerated cases, 2013-2022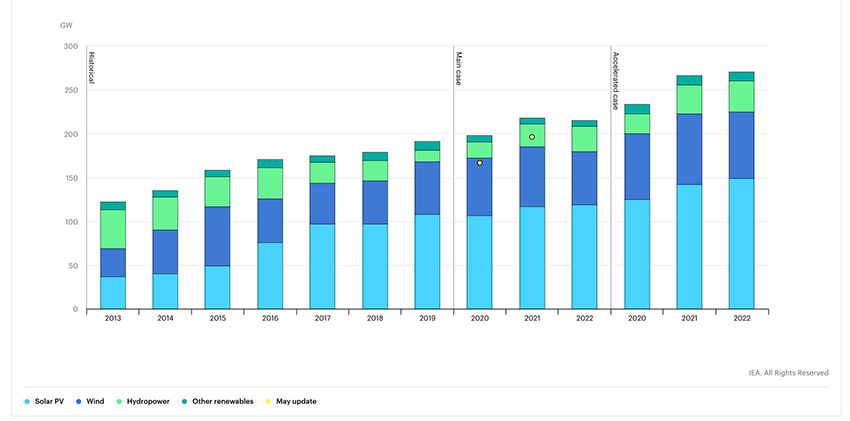 Looking ahead
Planned for November 2021, COP26, the annual UN Climate Change conference, will be a pivot point in the global climate framework — it's when the final touches on the Paris Agreement should be done (e.g. Article 6), and new initiatives are incorporated, like sectoral approaches with non-state actors. Another important area to monitor closely is the global stocktake – an assessment of the world's collective progress in meeting the Paris climate goals. The first global stocktake will take place in 2023 and will happen every five years thereafter. It will be an important mechanism through which we assess progress toward all of the goals of the Paris Agreement, including limiting emissions, adapting to climate change, and financing the transition, all in an equitable fashion.